Right people, right time? a qualitative study of service access experiences of adults with acquired brain injury following discharge from inpatient rehabilitation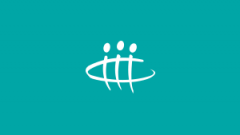 Published 28th October 2020
Foster, M., Legg, M., Hummell, E., Burridge, L., & Laurie, K.
Abstract
Purpose: The intention of this paper is to develop the personal concept of appropriate access. We report on the service access experiences and opportunities of adults with an acquired brain injury after leaving inpatient rehabilitation. The benefits of appropriate access underpin standards in early and long-term recovery, though users' access needs are highly personal.
Methods: The study used a qualitative design involving 16 semi-structured interviews with Australian adults with an acquired brain injury after discharge from inpatient brain rehabilitation. Data were thematically analysed.
Results :Three main themes were derived from the analysis. Theme 1 shows that participants valued being steered to services that providers thought appropriate for them early after discharge from inpatient rehabilitation. Theme 2 highlights the tensions between timing and personal recovery and perceived needs. Theme 3 captures participants' insights into the challenges of gaining access vis-a-vis what the system offers and the enablers of actualising appropriate access.
Conclusion: The positive experiences of being directed to specialist services early after discharge suggest that continuity of care constitutes appropriateness of access for participants in this study. However, it is also clear that continuity should not displace flexibility in the timing of services, to accord with individuals' perceived needs. This, in addition to enablement of access opportunities, through funding and transport, are important in maintaining a personalised approach.
Authors

Professor and Deputy Director

PhD Candidate and Research Fellow
Publication Type
Journal Article
---