From Hospital to Home with NDIS Funded Support: Examining Participant Pathway Timeframes Against Discharge Expectations,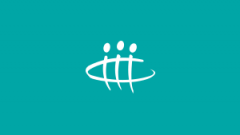 Published 19th December 2019
V Houston, M Foster, DN. Borg, Meghan Nolan & Amy Seymour-Jones"


ABSTRACT
For patients with disability who require funded supports to leave hospital, the introduction of the National Disability Insurance Scheme (NDIS) represents opportunity and challenges. At a time of major reform, timely and supported discharge is reliant on overcoming interface complexities. The purpose of this study was to examine the NDIS participant pathway timeframes against discharge expectations for hospitalised adults with spinal cord injury (SCI) or acquired brain injury (ABI) and interrogate delays for the two groups. Administrative data on 54 participants (ABI = 18 and SCI = 36) were analysed. Both groups experienced delays to discharge and significant variability in timeframes between NDIS pathway processes and extent of delays. Group differences were identified regarding inefficiencies across the continuum, with type of support a factor to investigate further. This study has uncovered critical points in the NDIS pathway that could impact discharge of participants and where collaboration and adaptive strategies could be targeted to improve processes.

IMPLICATIONS
- Ensuring the National Disability Insurance Scheme (NDIS) pathway operates effectively in the hospital setting is critical to the timely discharge of people with complex needs who require funded supports.
- Monitoring implementation of the NDIS in the health setting is important to avert interface problems that impede timely discharge and access.
Authors

Professor and Deputy Director
Publication Type
Journal Article
---