Hope, coping and psychosocial adjustment after spinal cord injury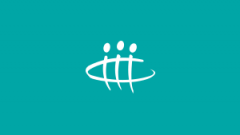 Published 21st September 2017
P Dorsett, T Geraghty, A Sinnott, R Acland
Introduction: The study was a prospective, longitudinal design. The purpose was to explore the role of hope in the coping and psychosocial adjustment process following a spinal cord injury. The study was conducted at Spinal cord injury rehabilitation units in Queensland, Australia and Christchurch, New Zealand.
Materials and methods: This was a longitudinal study conducted in two SCI rehabilitation centres, one in Australia and one in New Zealand. A total of 47 participants with newly acquired traumatic SCI were administered a survey consisting of the Adult Hope Scale; the Moorong Self-Efficacy Scale; the Centre for Epidemiology Studies—Depression Scale (CES-D); Life Satisfaction, Self-Rated Adjustment and Life Problems Subscales of the Life Situation Questionnaire and selected subscales from the Spinal Cord Lesion-related Coping Strategies Questionnaire (SCL-CSQ) and the COPE scales at 6 weeks post injury and 3 months post discharge.
Results: Hope levels and coping strategies remained consistent over time. Hope levels significantly and positively correlated with life satisfaction and self-reported adjustment, and negatively correlated with life problems. Hope levels also positively correlated with positive coping styles, including positive reappraisal, planning, acceptance and fighting spirit. Finally, hope levels negatively correlated with the negative coping strategies behavioural disengagement and social reliance.
Discussion: Hope and coping styles are likely to be determined by personality traits. The findings suggest that hope enhancing interventions should be explored as a means of improving outcomes for people with SCI.
Authors


Publication Type
Journal Article
---