Including Psychosocial Factors in Screening for Surgery: A Preliminary Literature Review from a Social Work Perspective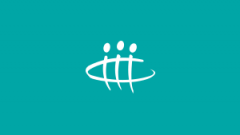 Published 5th May 2018
KF Cranstoun, RE Wright, P Kuipers
Introduction: The area of psychosocial screening for surgery holds considerable potential for social work practice, but to date there is little clarity regarding tools or roles.
Methods: A practice-based scoping review was conducted by social workers to provide an overview of relevant issues. Articles were screened for alignment with the research question, as well as for quality and relevance. Of the 26 articles included, quality and relevance varied considerably.
Results: The review summarised key psychosocial factors, screening issues, intervention issues and organisational aspects in the literature. It elucidated the importance of psychosocial factors in the acute hospital setting and specifically in the case of surgery. While the review found that there were many tools associated with psycho-social screening,
there was no consensus as to which tool was most appropriate. There appeared to be little connection between tools and potential interventions, or indeed little consensus on suitable
Conclusion: Reviewed articles suggested that appropriate psychosocial screening and intervention would result in considerable individual and systems benefits. This is an area that requires greater clarity and research investment from the social work profession.
Authors

Publication Type
Journal Article
---