Population health performance as primary healthcare governance in Australia: professionals and the politics of performance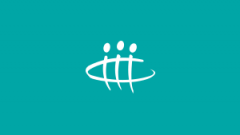 Published 16th March 2016
Authors: Michele Foster, Paul Henman, AlisonGable, & Michelle Denton
ABSTRACT- A range of institutional and financial instruments has been used to drive population health outcomes in primary health care in Australia. However, GP sovereignty and the corporatized nature of general practice have generated major challenges. The core of government reform strategy since 1992 has been the creation and financing of Primary HealthCare Organizations (PHCOs), in various forms, to provide an organizational basis to connect GPs to population health performance, and a closer link between the state and GPs. The shift from Divisions of General Practice, the first PHCO, to Medicare Locals (MLs) in 2011 was notable. The latter constructed the object of performance as a raft of broader population health goals, which were framed in terms of accountability to communities through public reporting. Drawing on interviews with Federal government, health professional associations, ML executives and GPs, this paper examines the ways in which such performance instruments were imagined and understood, and areas of contestation. The findings show the different rationalities at play and how different actors seek control of the policy space. They also demonstrate the political precariousness of PHCOs, and the wider difficulty of steering market-based professionals in the achievement of population health objectives.
Authors

Professor and Deputy Director
Fill out your details to request the publication be emailed to you.
Publication Type
Journal Article
---