The effect of access to a designated interdisciplinary post-acute rehabilitation service on participant outcomes after brain injury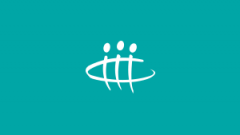 Published 25th July 2020
David N. Borg, Mandy Nielsen, Areti Kennedy, Christopher Drovandi, Elizabeth Beadle, Jaycie K. Bohan, Kerrin Watter, Michele M. Foster & Jennifer Fleming

Objective: This study aimed to determine the influence of participation in a designated acquired brain injury (ABI) transitional rehabilitation service (ABI TRS) on outcome, in the context of a historical comparison group (HIST). Design: A cohort study, with retrospective comparison. Participants: 187 persons with ABI.
Measures: The Depression, Anxiety and Stress Scale (DASS-21), Mayo-Portland Adaptability Index (MPAI-4) and Sydney Psychosocial and Reintegration Scale (SPRS) were completed at discharge and 3 months after. Participation in the ABI TRS involved interdisciplinary rehabilitation, 2–4 times per week, for 3 months after hospital discharge.
Results: There was evidence that at 3 months, participants with ABI TRS showed stabilized psychological wellbeing, and improvements in MPAI-4 ability and participation scores; in addition to improvements in SPRS occupational activity and living skills scores.
Conclusion: A designated ABI TRS may improve the transition from hospital to home, and could form an important part of the brain injury rehabilitation continuum, between the inpatient and community setting.
Authors

Professor and Deputy Director

Clinical Community Specialist, Speech Pathologist
Publication Type
Journal Article
---