The Horse as a Therapist: Effects of an Equine Program Without "Therapy" on the Attention and Behavior of Youth Disengaged from Traditional School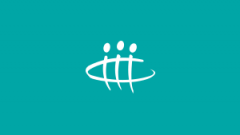 Published 4th May 2021
Michael Francis Norwood, Ali Lakhani, Annick Maujean, Martin Downes, Simone Fullagar, Bonnie L. Barber and Elizabeth Kendall
Abstract
Background: Equine-assisted therapy may promote positive behavior change in young people "at risk." However, it is not always clear what therapeutic content is involved and if a trained therapist is included. The therapeutic effects of the key part of the "therapy," the horse, are not understood.
Objectives: To investigate the impact of an equine program without a therapist on attention and behavioral outcomes of young people "at risk."
Design: A within subjects pre-post design. A small sample also completed a control period.
Setting/location: A small riding center in a rural area of outer Brisbane, Australia.
Subjects: Twelve- to 17-year olds (N = 50; 20 girls; mean age 13.88), attending nontraditional flexischool.
Intervention: A 5-week program of 2-h long sessions of equine activities that did not include a trained therapist or specific therapeutic content.
Outcome measures: Teacher-report measures of externalizing and internalizing behavior were reported before and after the program through the Behavioral Rating Inventory of Executive Function (BRIEF) and the Strength and Difficulties Questionnaire (SDQ).
Results: A paired samples t test resulted in the statistically significant reduction of the BRIEF Global Executive Score between pre and post participation in the equine program (mean difference = −5.89), t(36) = −3.377, p = 0.002 and the SDQ Hyperactivity score (mean difference = −0.727), t(43) = −2.244, p = 0.030. Equine activities may reverse a trajectory of worsening problems. This may especially affect symptoms related to attention deficit hyperactivity disorder.
Conclusion: Equine programs may offer an alternative method to reduce poor behavior and improve attention in young people. Benefits in attention may occur even without specific therapeutic content or therapist involvement. It is proposed that some of these benefits come directly from the horse and the interactions with the horse; others are contextual.
Authors

Professor and Executive Director

Publication Type
Journal Article
---