The Process of Patient Engagement in Cardiac Rehabilitation: A Model-Centric Systematic Review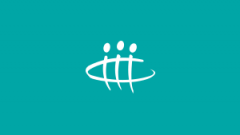 Published 13th November 2018
Sepideh Jahandideh, Elizabeth Kendall, Samantha Low-Choy, Kenneth Donald, Rohan Jayasinghe
This study aimed to compile existing evidence about the proposed relationships among variables at three stages of the model of therapeutic engagement (MTE): patient intention to engage in cardiac rehabilitation (CR), CR initiation, and sustained engagement. This model has not been tested in any rehabilitation setting. Therefore, this systematic literature review is key to future research and application of MTE to predict and enhance patient engagement in CR. Model-centric systematic literature reviews have been conducted for each stage of the MTE. A coherent approach to understanding and monitoring the process of patient engagement in CR is absent. Few relevant studies included in the model-centric reviews met the criteria: eight in stage 1, four in stage 2, and six in stage 3 of the MTE. In total, the tenets of the MTE were supported in patient intention to engage in CR. However, there was less evidence quantifying the proposed relationships among variables that impact on CR initiation and sustained engagement. There is a scarcity of research examining rehabilitation engagement in depth to better understand the complicated process contributing to behavioural outcomes. No decision-support models currently exist to alert patients and healthcare provider to the factors that influence non-engagement.
Authors

Professor and Executive Director
Fill out your details to request the publication be emailed to you.
Publication Type
Journal Article
---