Understanding patient engagement in outpatient cardiac rehabilitation programs using the Model of Therapeutic Engagement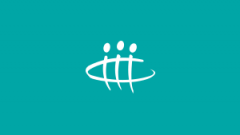 Published 24th January 2019
Sepideh Jahandideh, Elizabeth Kendall, Samantha Low-Choy, Kenneth Donald, Rohan Jayasinghe
Introduction: Engagement is a construct that can inform our understanding of intention, attendance and participation in rehabilitation.
Purpose: The overall aim of this project was to examine the Model of Therapeutic Engagement in Rehabilitation (Lequerica & Kortte, 2010) to advance understanding about patient engagement in outpatient CR programs
Method:
Participants: 217 patients eligible for outpatient cardiac rehabilitation programs from the Cardiology ward at Gold Coast University Hospital.
Design: of this study: a prospective study
Data collection: paper surveys over three time intervals to cover all stages of the Model of Therapeutic Engagement.
Statistical method: Structural equation modeling to test the hypotheses proposed.
Nine hypotheses have been tested based on the Model of Therapeutic Engagement in Rehabilitation
Results: Path analysis was carried out by ascertaining the significance of path (p-value).
Authors

Professor and Executive Director
Fill out your details to request the publication be emailed to you.
Publication Type
Journal Article
---