"What is the work of Recovery Oriented Practice? A systematic literature review"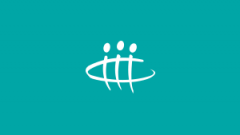 Published 3rd May 2016
Polly Chester, Carolyn Ehrlich, Loretta Warburton, David Baker, Elizabeth Kendall and David Crompton
ABSTRACT: Concepts of personal and social recovery in mental illness are constantly evolving because the journey is fluid and subject to change over time. Dynamic interactions between the complexities of human nature and mental illness create ever-altering landscapes of perplexity. The acknowledged ebb and flow of recovery in the presence of chronic and serious mental illness requires health professionals to provide a flexible suite of care, delivered through skills and methods that are responsive and meaningful to the recipient. We conducted a systematic search for qualitative literature that articulated the work of personally-supportive recovery-oriented practice (ROP) to determine the specific components of
recovery-supportive work. Twenty-one articles were identified as meeting the inclusion criteria and were synthesized using a coding framework derived from Normalization Process Theory. We identified three kinds of recovery-supportive work required from health professionals: alleviating stigma, delivering effective recovery-supportive responses in the presence of complex health and social situations and managing challenges associated with the work of ROP. We discuss the resources needed for ROP and the barriers that inhibit health professionals' engagement in this work. By elucidating the work of ROP, we highlighted a disparity between health professionals' aspirations and achievements. These revelations could inform
service delivery in order to better support consumer recovery in serious mental illness.
Authors

Professor and Executive Director


Publication Type
Journal Article
---