Enabled VIP launch
Gary Allen, long time employee at Griffith University, was received the Citizen Research Impact Award at The Hopkins Centre's recent Bold Ideas, Better Solutions 2022 virtual seminar last week, for his work with Enabled VIP.
Enabled VIP is virtual business incubator which supports people with disability to start their own business, grow their skills, follow their passion and advocate for change. It is a platform designed for Australians living with a disability which was launched last week, supported by Inclusive Futures: Reimagining Disability.
The launch, hosted at Griffith University's Southbank Campus, was attended by an array of distinguished guests, including people with disability, Enabled VIP members and the Advisory Committee. Gary Allen, Enabled VIP's CEO, talked about his experience in setting up his own successful businesses, and his desire to be able to support others 'to start, operate and grow their own ventures'.
Enabled.VIP is a non-profit organisation that supports people with disability to build their interests, skills and talents into micro-businesses that can supplement their income.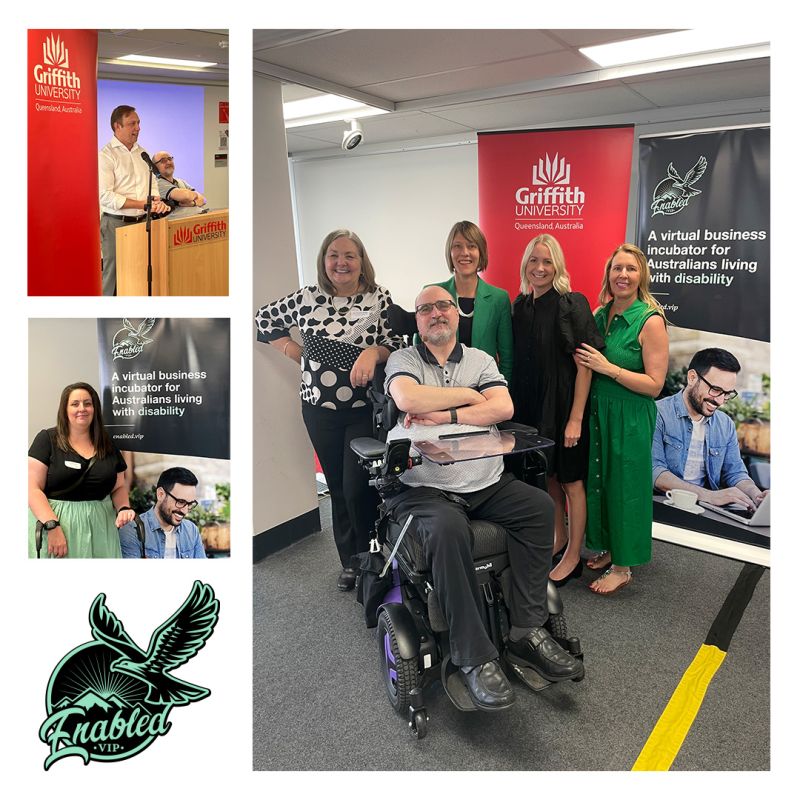 Comments