Funding opportunities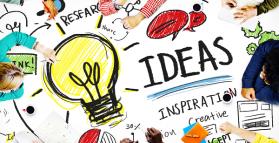 Here is a list of funding opportunities available.
Zig Zag Foundation Annual Grant Applications
Supports sick, underprivileged and at risk children between the ages of 0-18 years throughout Australia with equipment and services. Will also consider support for medical and social research. Grants generally range between $500 and $25,000.
Applications accepted Friday, 1 September to Saturday, 30 September.
View more information here.
PhD CRE Scholarship opportunities AVAILABLE NOW http://credh.org.au/people/opportunities/
2018 New Research Grants (NRGs)
Applications are now open for the Griffith University, Health Group 2018 New Researcher Grants (NRGs).
Applications should be submitted to the MenziesHIQ office by Friday, 20 October 2017
You can access the guidelines and application on the MenziesHIQ Resources page.
Queries about the scheme should be directed to mhiq@griffith.edu.au.
Ian Potter Foundation EOI Grant Round are OPEN in NOVEMBER for Arts and March 2018 for Community Wellbeing, Education, Environment & Conservation and Science.
Please click here for further information.

EOI HCF Funding Rounds are now OPEN. Please click here for further information.

ARC Linkage Round 2 are now OPEN. Please click here for further information.

ARC Linkage Partnerships are now OPEN. An application can only be submitted if there is in-principle support. Please click here for further information.

NHMRC Partnership Projects are now OPEN. Please click here for further information
Comments