Funding opportunities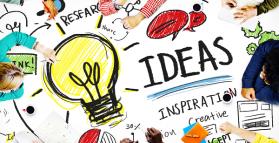 Here is a list of funding opportunities available.
Ian Potter Foundation EOI Grant Round are OPEN in NOVEMBER for Arts and March 2018 for Community Wellbeing, Education, Environment & Conservation and Science.
Please click here for further information.


Access and Information on NHMRC Funding Opportunities

If you're looking for NHMRC funding, you'll now find all the information you need on GrantConnect - the source for potential grant applicants to find and access Commonwealth Grant Opportunities and Grant Opportunity Guidelines.
Grant Opportunity Guidelines will no longer be published on the NHMRC website, so be sure to sign up under your relevant interests to receive grant opportunity updates as arise: www.grants.gov.au
Question? Contact the Helpdesk (run by Department of Finance) on 1300 484 145 email GrantConnect@finance.gov.au
Each year, the Australian Government grants around 30 billion dollars in financial partnership with individuals and…YOUTUBE.COM
Comments