GLO High School Entrepreneurial innovation in Health & STEAM Challenge

The Hopkins Centre Proud supporter for the GLO High School Entrepreneurial innovation in Health & STEAM Challenge
The teams who attended provided amazing ideas, applied an entrepreneurial mindset, embraced the team work and presented confidently. Over the three days the atmosphere ignited with optimism and engagement to solve a health issue with their innovations.
All who attended were immersed in an multi-disciplinary educational journey - allied heath, engineering, entrepreneurial and design thinking, crowdfunding, protostorming, mixed reality research, pitching and communication ideas, branding and marketing. Students reported - learning about the health issues, engaging in entrepreneurial thinking, meeting experienced mentors, new experience with technologies, how to build arduinos, designing - learning how to prototype, pitch techniques, team work, interacting with other schools - valuable leanings from the challenge. Exoskeletons, magnetic hands, eco reality virtual reality programs for reducing social exclusion of the elderly, adaptable transportation options, smart band, vr spinal linkage technology were a few of the many innovations pitched professionally on the final day. Congratulations to all students.

Please find details of the teams who received awards for the GLO: Health and STEAM November, 2018 challenge:
Winning team, GLO November 2019: Loganlea State High School, Team NMYBN, Yuliia, Nate, Hannah, Brendan and Matty - Smart band innovation
Runner Up: Shailer Park State High School, Team Nexus, Rachel, Aisha, Jake and Josephine, - Magnetic hand innovation
Runner Up: Mabel Park State High School, Group HAAI, Iqra, Arthur, Artia, Htoo
The Hopkins Centre awarded students who demonstrated the most empathy and commitment to preserving dignity in designing their solution: Faith Luther College Redlands, Group KANS, Kelsey, Stuart, Abigail, Nicolas
We would like to acknowledge the fantastic support of the THC mentors, Dr Ali Lakhani, Dr Courtney Wright, & Assoc/prof Carolyn Ehrlich. They all provided great expertise and as above acknowledged in the evaluations from the students.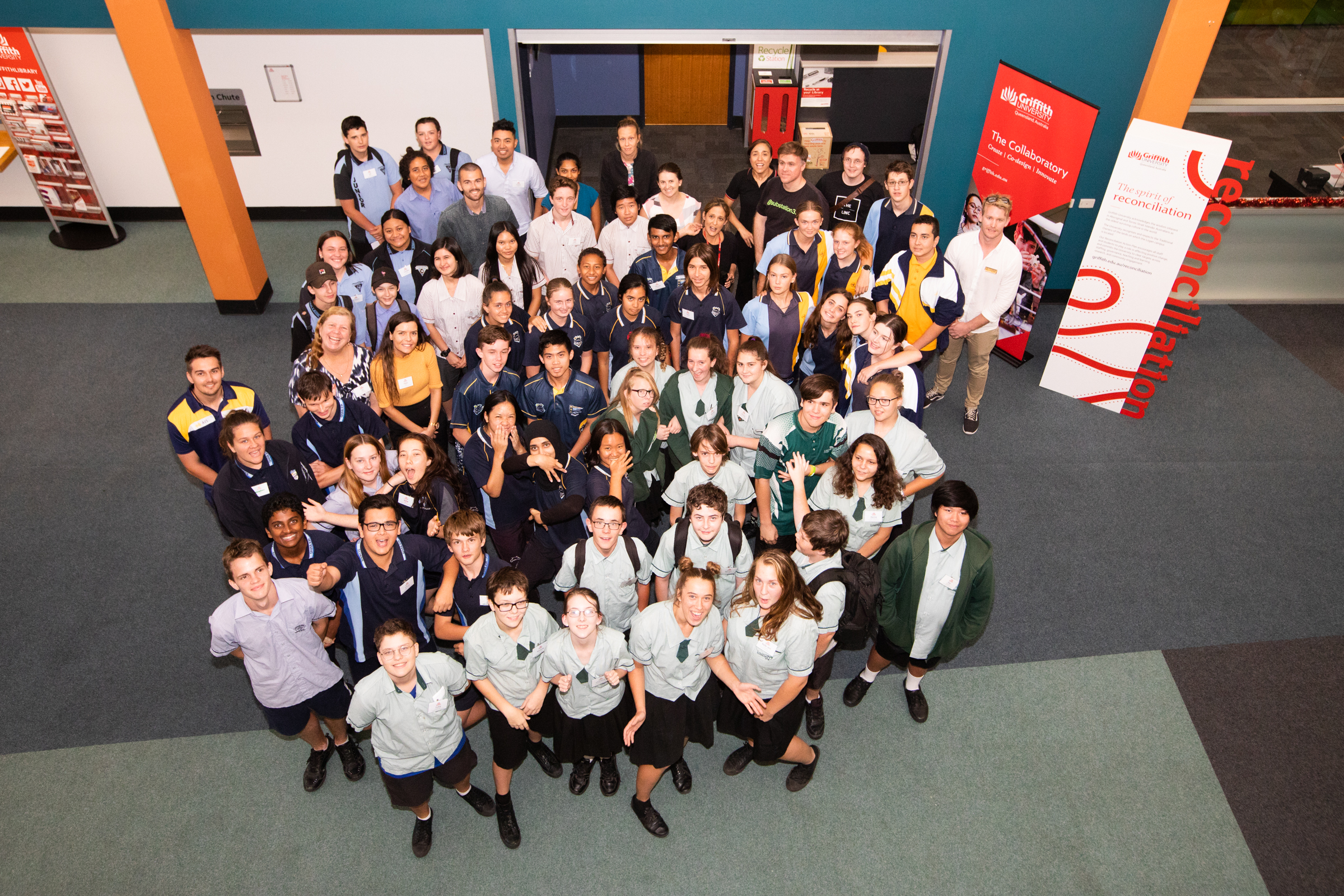 Tags: GLO, Entrepreneurial Innovation Challenge, STEAM
Related Articles
Comments