Hopkins Hour: Personalised Assistive Technology - Latest Evidence and Application in Practice
Assistive Technology (AT) refers to the collection of services and products used by people to enhance their abilities and participation in valued occupations. A personalised approach is required to ensure that AT appropriately and effectively supports the individuals to live independent and dignified lives, providing greater access to and support within the home, community, educational, and workplace settings.
In this Hopkins Hour, The Hopkins Centre researchers shared the key findings and outcomes from 2 recently completed research projects in AT.
In presentation 1, Professor Louise Gustafsson discussed the Growing Assistive Technology Solutions in Queensland project, conducted in partnership with NIISQ. This project was a needs analysis of the AT sector from all stakeholder perspectives.
Presentation 2 focued on the ability and effectiveness of electronic AT to support memory function after brain injury. Dr Jessie Mitchell discussed the findings from the recent review conducted by Hopkins researchers and BIRU clinicians. She summarised the evidence of effectiveness of AT for memory and presented a model of the factors influencing uptake or use of AT in people's daily lives.
The dynamic panel discussion and Q&A time, facilitated by Professor Gustafsson, which followed the presentations, saw THC presenters joined by experienced clinician-researchers from the Princess Alexandra Hospital, along with a lived experience expert and key AT researchers from The Hopkins Centre.
The panel discussion touched on important topics including: - The practical application of AT in clinical and practical settings, - Best practice in AT solution finding and - Supports & education available for new AT users - The issue of- and solutions to what's considered "reasonable and necessary" in helping people to find AT solutions.
Did you miss this live event? Watch it here!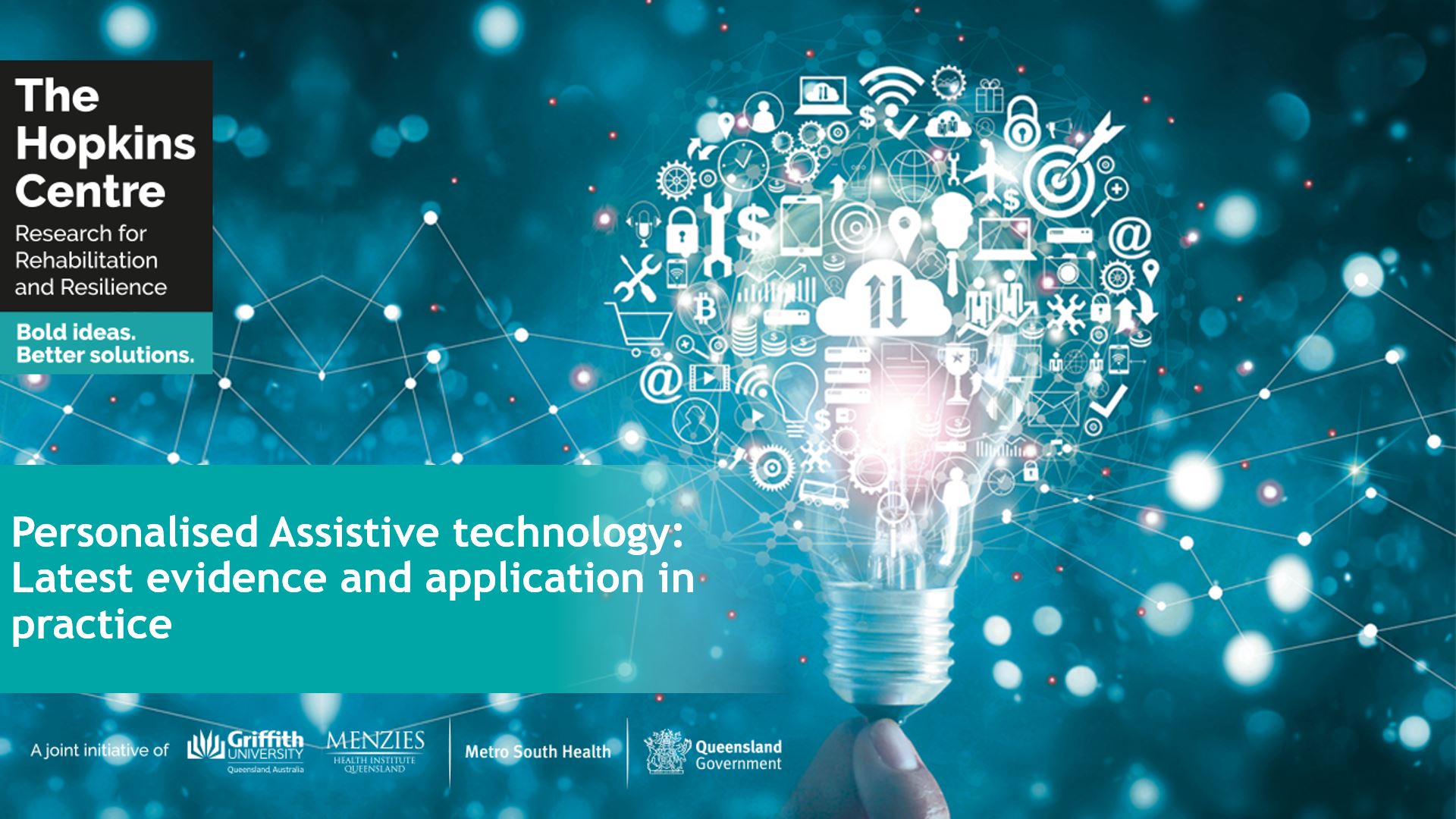 Never miss another Hopkins Centre event by join our mailing list to stay up to date with all Hopkins Centre events & latest news.
Comments