Hopkins Research Funding Information Session and Q&A
We are pleased to invite you to come along to an information session to learn more about The Hopkins Centre 2023 Interdisciplinary Seed Funded Research Grants and Clinical Fellowships.

Event Details:
Event title       Hopkins Research Funding Information Session and Q&A
Date            Wednesday 25 January 2023
Time           12.30pm - 1.30pm
Online          Online meeting via Microsoft Teams
Link            Join the event meeting

This meeting will be recorded and shared after the event for those that are unable to attend.
This information session will focus on discussing both guidelines, key priority areas, examples of seed and fellowship projects in building research capacity and answer any questions from the audience. The session will be hosted by Associate Professor David Trembath and Professor Tamara Ownsworth.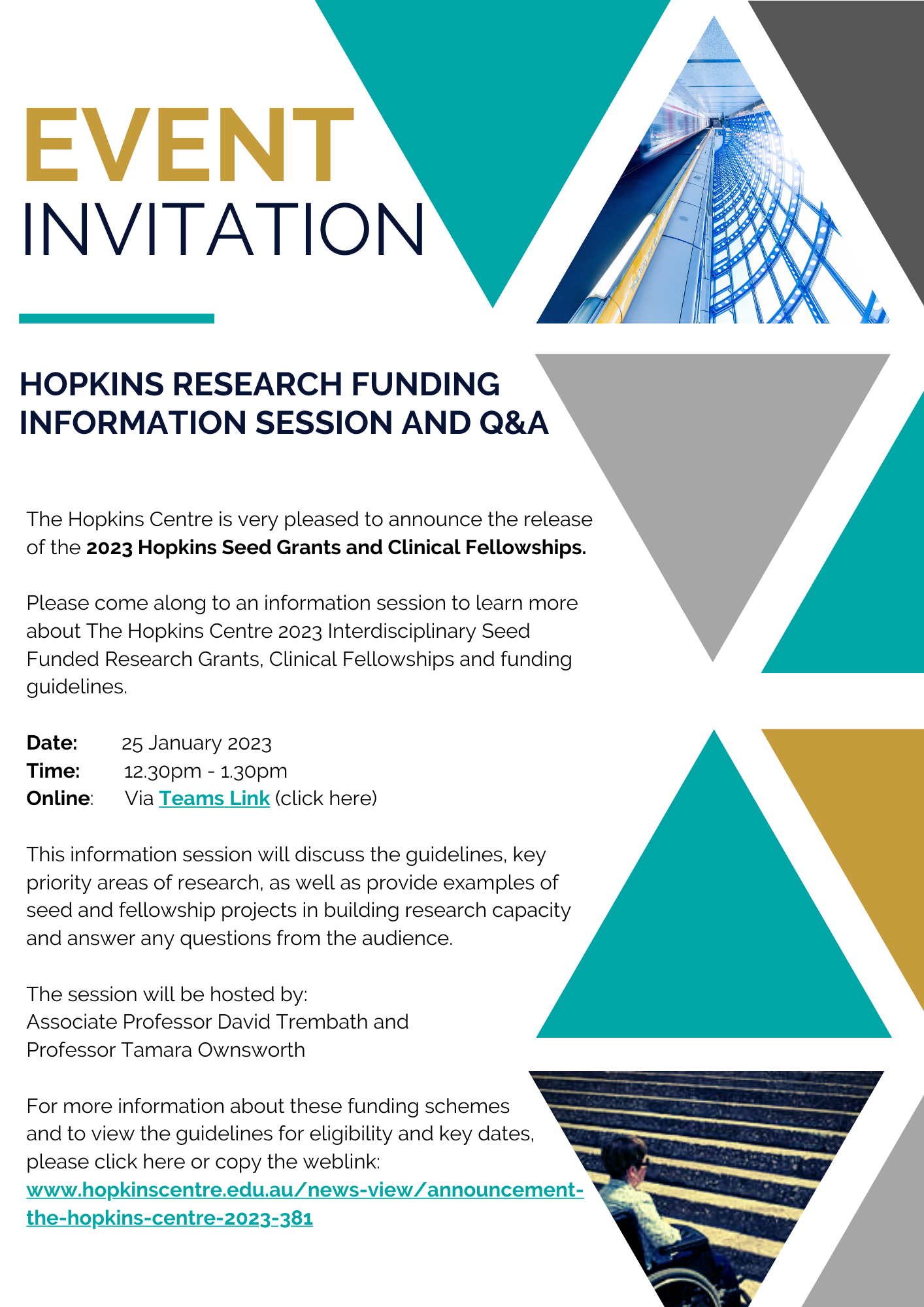 Please view the linked guidelines below for everything you need to know about applying for a seed grant or clinical fellowship. The guideline includes important information on the priority areas of research, research opportunities/ objectives, timeframe, submission process, key dates, funding support and contact details. Expressions of Interest are due by 15 February 2022 and more information and forms will be located on our website.
THC Seed Grant Guidelines Round 7
THC Clinical Fellowship Guidelines
The Hopkins Centre is excited to be supporting bold ideas that can translate into better solutions and encourage you to come to this information session to learn more about this research capacity opportunity.
Comments