Latest Autumn 2019 issue: The Advocate magazine featuring The Hopkins Centre
Check out the latest edition of the Advocate magazine from our affiliate partner Spinal Life Australia. Click here to view.
This edition is focused on supporting you closer to home, to enable soultions for accessible, equitable and empowered lives.
The Hopkins Centre is featured in the publication focusing on:
Our research exploring access to health services (page 20);
Inspiring real life stories and experiences with the Back2Work program (page 21);
Motivating peer support program, providing one-on-one support to people with newly acquired spinal cord injuries in Queensland at the Princess Alexandra
Hospital's Spinal Injuries Unit, as well as delivering peer education throughout the wider community (page 35)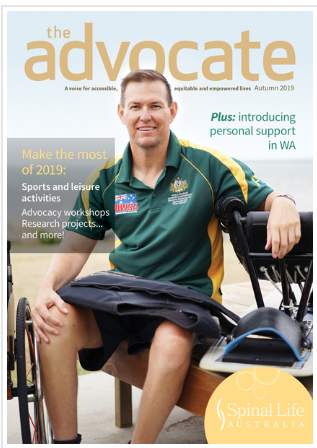 Comments