Link: Australia's national disability magazine - latest issue April 2019
Link Magazine is looking at the latest news and issues in the disability sector, as well as some inspiring interviews and engaging personal stories.
In this latest issue, it features Katrina Webb speaking about celebrating difference and leadership for the greater good. Read more about autism, mobility and assistive technology, and hear from Meredith Young about her experience with NeuroPhysics therapy.
Make sure you check out the arts, music and travel stories too!
Click here: April 2019 issue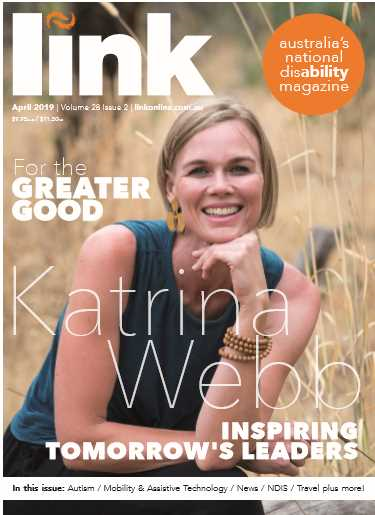 Comments