Hopkins Hour - "Imagine, Explore, Experiment, Engage" – Facilitating Meaningful Activity Across the Spectrum from Patient to Person
You are invited to attend The Hopkins Centre's next virtual live event, Hopkins Hour: "Imagine, Explore, Experiment, Engage" Facilitating meaningful activity across the spectrum from patient to person - on 26th of October, 2022.
Led by Dr Nicholas Aitcheson from The Metro South Pain Rehabilitation Centre this Hopkins Hour event will provide an overview of socially-targeted ways of engaging patients. Dr Aitcheson will be joined by a panel of speakers from affiliate partner Spinal Life Australia and Acquired Brain Injury Outreach Service to discuss the potential for this framework accross the rehabilitation spectrum of care.
Click here to join this online live event on Wednesday 26th October 2022 at 12:30pm
Please see further information in the flyer below.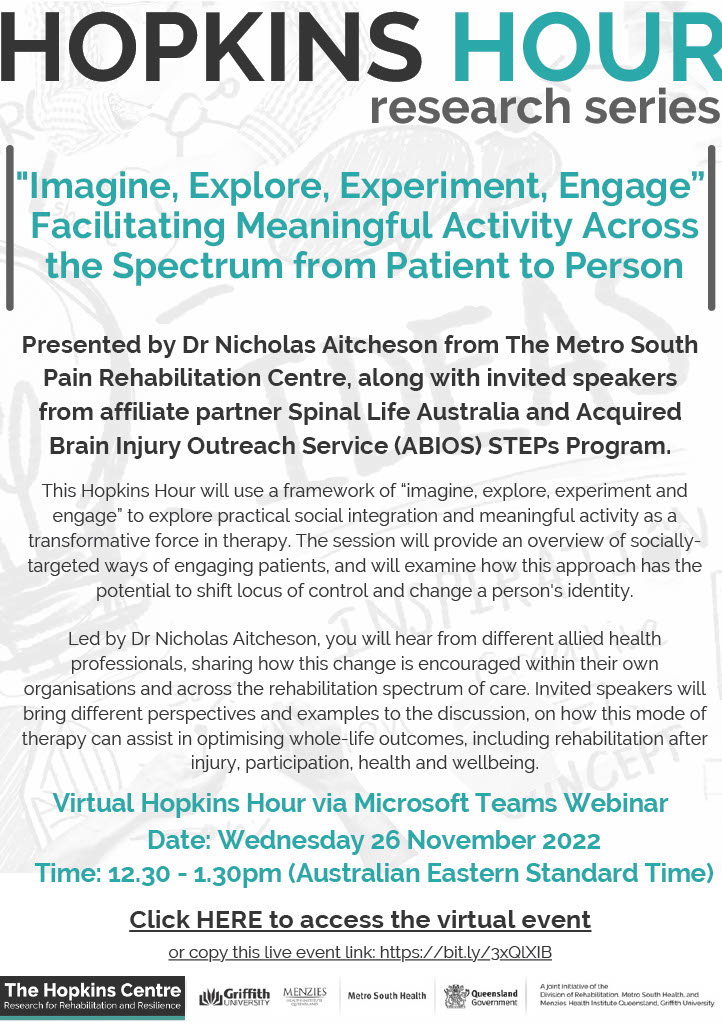 Comments