THC Researchers and Ambassadors at the Gold Coast Open House Discussion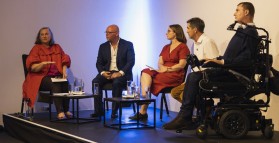 We expect modern homes to be energy efficient and accessible, but standard design has been letting the community down for a long time. Until now.
The inclusion of new liveable housing standards in the latest updates to the National Construction Code (NCC) can be seen as 'future proofing' new housing stock – designing homes that can be more easily adapted to the changing needs of all Australians over the course of their lifetimes.
Forward-thinking clients and architects have been getting on with better design, but these changes to the NCC mean the benefits of higher standards will be enjoyed by all. Sometimes all it takes is a design tweak.
In this Open House Talks session our panel will discuss what the anticipated benefits of the NCC update are for occupants and the supply chain, and how it might contribute to a more liveable and just city. The panel will also question what might have been left out of the amendments and how minimum practice and standards could be more inclusive.
The United Nations Convention on the Rights of Persons with Disabilities, Article 19 states:
"To ensure that people with disability have the same right as others to live, take part and be included in the community"
Hopkins researcher Coral Gillett and ambassador Alison McDonald recently participated in a panel discussion at Gold Coast Open House on the topic "Designing liveable houses for life: future proofing homes that will adapt to our changing needs". Alison McDonald led the panel discussion, which focused on the creation of homes that are inclusive of the needs of all occupants and guests, across all of life's stages.
The panel discussed the Why, What and How of accessible and adaptable housing, in the context of the recently mandated minimum accessibility standards in the National Construction Code for all new Residential Class 1-2 buildings. They discussed the decades-long commitment and dedication of accessibility advocates required to reach this point, and how this change is just the beginning in Australia's gradual transition to increasing the availability and affordability of accessible homes.
Statements from Alison McDonald, leading the discussion:
"This is a timely discussion as the new 2022 National Construction Code introduces mandatory Liveable Housing Standards, in the form of minimum accessibility requirements (for implementation from 1 May 2023, with a transition period until 1 October 2023).
Statistically those who live till they are 80, around 72 of those years will be spent inside buildings.
Nearly everyone, will experience some sort of reduced ability or impairment in their lifetime, albeit temporary or permanent; be it from stress, medication, an illness, an injury, ageing, other,... THUS, improving and increasing building liveability and futureproofing our building stock is not a question of 'if', but 'when'.
According to the Australian Bureau of Statistics, app. 18% of Australian population live with disability, significantly live with temporary or permanent impairment. 1-in-9 with disability are under age 65 years; 3-in-4 Australians with daily "activity limitations" and "participation restrictions" of brain injury are aged 65 or under. And majority of people with Spinal cord injury are under age 65 years.… and these is not uncommon for other disabilities.
Unfortunately, the majority of the Australian population <65-years/pre-nursing home/Aged Care Home age, lack availability to accessible, liveable housing.
And as an Architect, after incurring permanent impairments post-injury, I learned how 'hostile' our built environment can be."
Alison McDonald Architect, Neuroarchitecture Consultant, Griffith Inclusive Futures, Griffith University ... In conversation with:
Barry Lee Principal Architect/Director, The Dark Horse Studio
Coral Gillett Design Researcher, The Hopkins Centre: Research for Rehabilitation and Resilience
Perry Cross AM Director & CEO, Accessible Homes Australia
John Moynihan Sustainability Consultant/Passive House Certified Designer/Director, Ecolateral"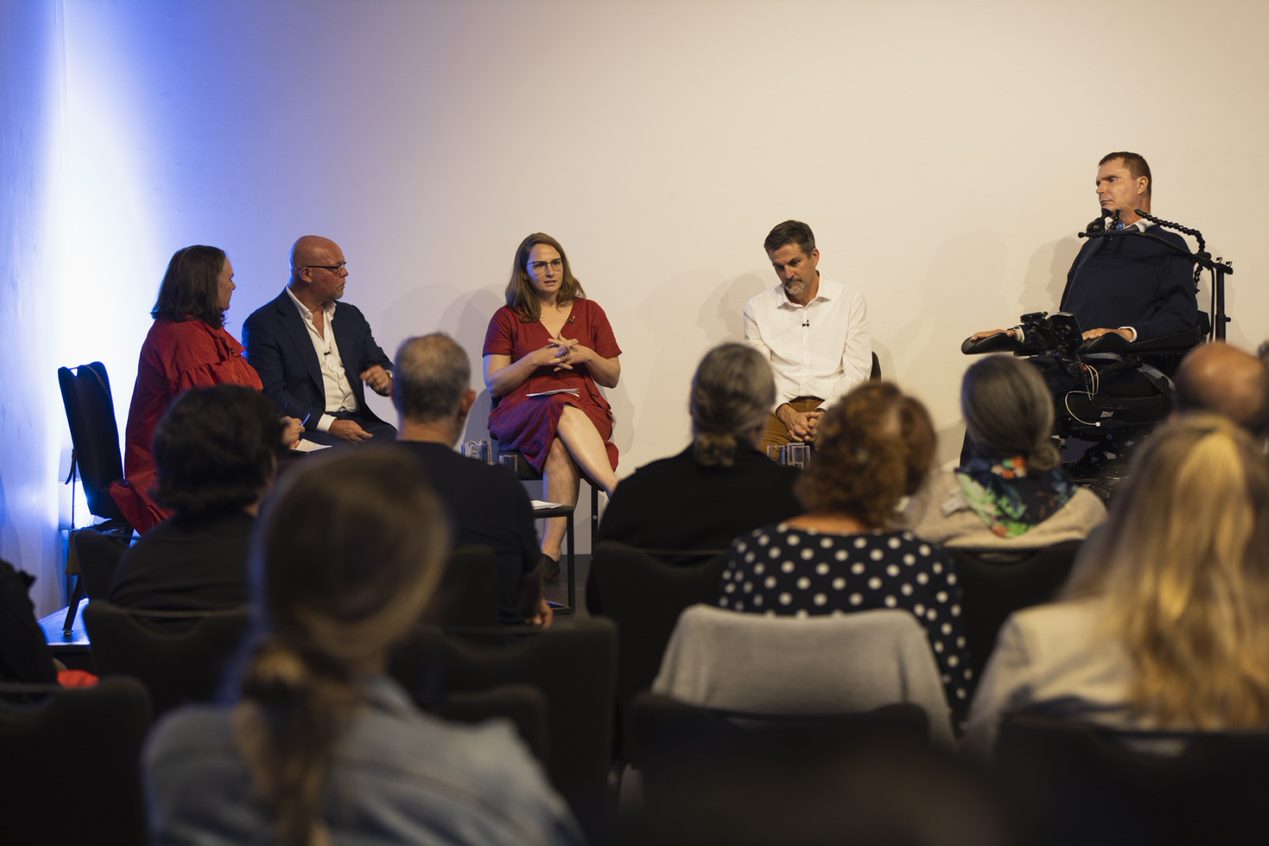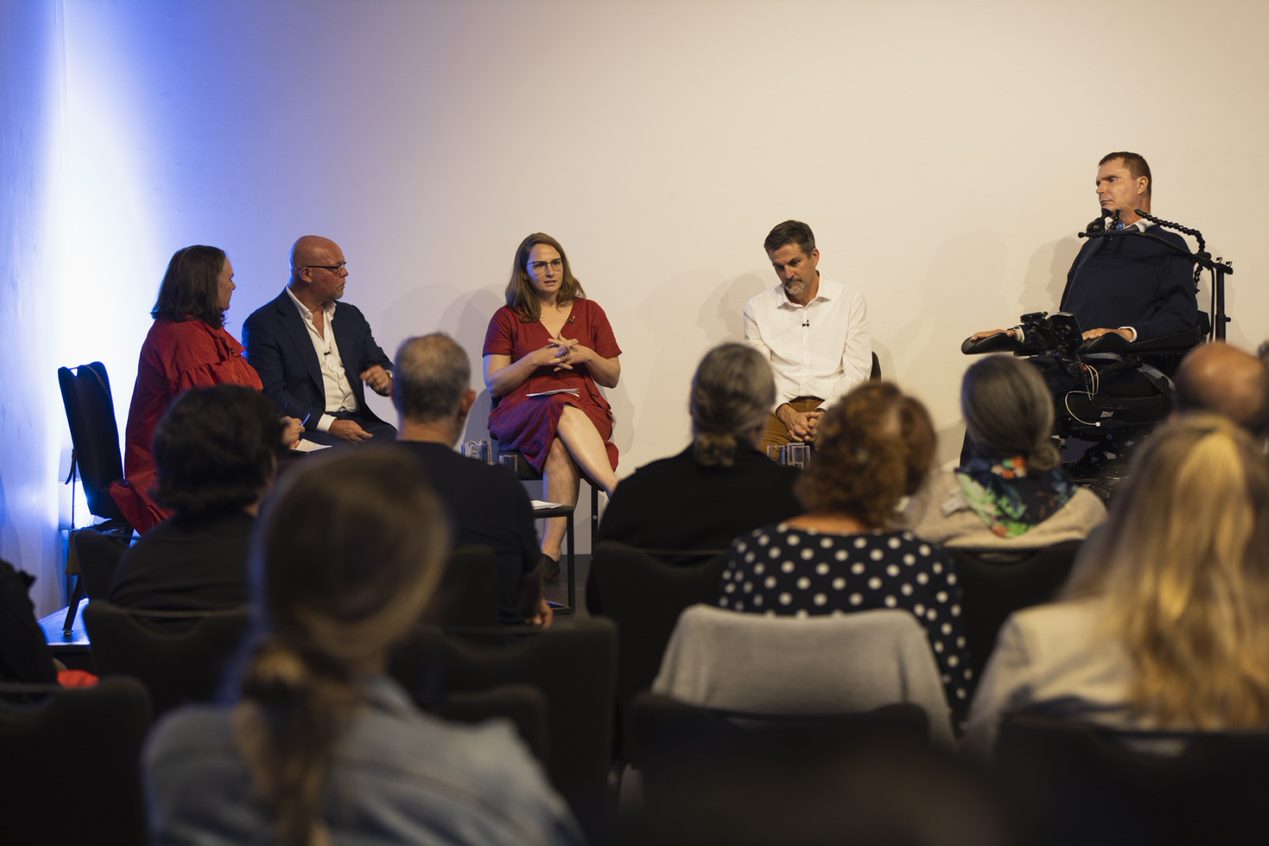 Time stamps:
8:55min - Alison introduction
12:30min - Perry
22:20min - Barry
28:00min - John
40:30min - Coral
45:25min - General discussion between all panellists
Photographyby@ravensatodds
Check out @goldcoastopenhouse for more information.
Comments