Joe-Anne Kek-Pamenter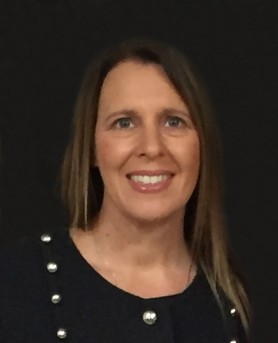 Project Officer, The Hopkins Centre & Menzies Institute Queensland, Griffith University

What is your general research or work expertise?
I am a graphic designer and illustrator, with a background in the higher / vocational education sector. I spent over two decades working in corporate training and as a TAFE teacher, where I developed a passion for research, writing and design of educational materials. I now work under Professor Elizabeth Kendall, in The Hopkins Centre and Menzies Institute, where I support the team in many major projects through research, writing and design.

What is your current area of interest/ what current research do you have at the moment?
My current area of interest is disability, diversity, accessibility and advocacy – with a special focus on assistive and adaptive technologies and accessible communication. I am particularly interested in disability, dignity and Indigenous issues, and agitating for change in many areas as a result of my lived experience. I also assist the Dignity Project team, which is very close to my heart, as I am hearing impaired. Prior to joining The Hopkins Centre, I was casually employed as a research assistant to assist Dr Kerry Bodle, Griffith Business School, to write an undergraduate unit – Engaging with First Peoples, which is another area of interest. What was your employment experience prior to becoming a researcher? My background is in design and education, with a focus on researching, writing and designing educational resources, particularly for diverse learners.

What inspires you in your work?
I am inspired by the team around me, their kindness, sincerity, knowledge and passion. I am especially inspired by Griffith University, an equal opportunity employer with a strong focus on equality and diversity. I have only been with The Hopkins Centre a short time but have felt very welcomed and supported. Professor Kendall has an ability to nurture and encourage her team and help them to reach their career goals and aspirations. I am also inspired by Dr Dinesh Palipana, who is doing great things to agitate for change. To this end, it is just the beginning of my journey, and I look forward to the exciting path ahead.

What is something people would find surprising about you?
I am a martial artist and practise in the beautiful art of MuayThai (Thai Kick Boxing). I take a very disciplined approach to my training. Many people are surprised by this, as I present as quite a soft personality, but it is great for fitness, self-defence, self-confidence and self-esteem.

What do you do for fun in your spare time?
I am very creative and love sitting peacefully doing calligraphy, sewing, needlework, painting and illustration. I have illustrated two children's books and am currently working on my third, with one of my closest friends, local author and academic Dr Julie Knutsen.