Immediate and Long-Term Implications of the COVID-19 Pandemic for People With Disabilities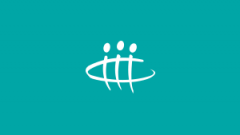 Published 15th October 2020
Authors: Elizabeth Kendall PhD, Carolyn Ehrlich PhD, Kelsey Chapman BPolSci, Camila Shirota PhD, Gary Allen DSocSci, Andrew Gall BContIndigArt (Hons), Joe-Anne Kek-Pamenter BMultiMediaSt, Kevin Cocks DUniv, and Dinesh Palipana MD
Abstract
Some people with disabilities may have greater risk of contracting COVID-19 or experiencing worse outcomes if infected. Although COVID-19 is a genuine threat for people with disabilities, they also fear decisions that might limit lifesaving treatment should they contract the virus.
During a pandemic, health systems must manage excess demand for treatment, and governments must enact heavy restrictions on their citizens to prevent transmission. Both actions can have a negative impact on people with disabilities.
Ironically, the sociotechnical advances prompted by this pandemic could also revolutionize quality of life and participation for people with disabilities. Preparation for future disasters requires careful consideration.
Am J Public Health. Published online ahead of print October 15, 2020: e1–e6. https://doi.org/10.2105/AJPH.2020.305890
Authors


Professor and Executive Director

Publication Type
Journal Article
---