Kelsey Chapman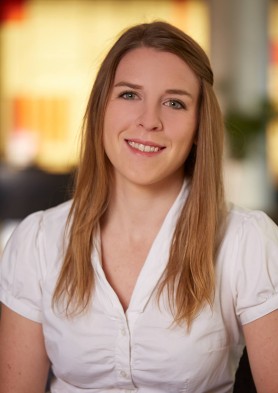 Research and Ethics Officer, PhD Candidate, The Hopkins Centre, MHIQ, Griffith University
What is your general research or work expertise?
Kelsey is the current research lead of The Dignity Project at The Hopkins Centre as well as working within the Research Support Unit of THC. She specialises in research ethics, governance, and data management as well as supporting fellow researchers in project management.
What is your current area of interest/ what current research do you have at the moment?
Kelsey's research interests include the areas of human rights, ethics, dignity for people with disabilities, and critical disability theory. She is currently leading The Dignity Project in understanding how people with disabilities and impairments define and interpret dignified and undignified experiences.
What inspires you in your work?
Kelsey is inspired by the people around her, quietly dedicating themselves to disrupting the societal and attitudinal barriers that limit equal access and participation for all people. She is also inspired by the commitment to disrupting life and business as usual and working with others to produce meaningful change.
What is something people would find surprising about you?
Kelsey grew up in the US and has a background in political science. She also played competitive soccer for 15 years.
What do you do for fun in your spare time?
Currently, Kelsey's spare time is spent doing her PhD and chasing after her three beautiful children.
View All »
Featured Publications
No Featured Publications