Consumer perspectives of vocational rehabilitation and return to work following acquired brain injury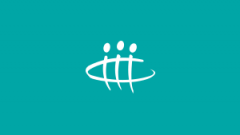 Published 19th March 2021
Watter, K., Kennedy, A., McLennan, V., Vogler, J., Jeffery, S., Murray, A., Ehlers, S. & Nielsen, M
Abstract
Introduction: Following acquired brain injury, the goal of return to work is common. While return to work is supported through different rehabilitation models and services, access to vocational rehabilitation varies within and between countries, and global rates of employment post-injury remain low. The literature identifies outcomes from vocational programs and experiences with return to work, yet little is known about individuals' perceptions and experiences regarding rehabilitation to support their vocational goals and experiences in attempting to return to work.
Method: This qualitative study investigated the experiences of community-living adults with acquired brain injury (n = 8; mean age 45 years; mean time post-injury of 5.5 years) regarding their vocational rehabilitation and return to work. Focus groups and semi-structured interviews were conducted, with data analyzed via thematic analysis.
Results: Participants identified negative and positive experiences with vocational rehabilitation and return to work. Five overarching themes were identified: addressing vocational rehabilitation in rehabilitation; facilitators of recovery and return to work; the importance and experience of working again; acquired brain injury and identity; and services, systems and policies. Participants also identified five key areas for early vocational rehabilitation services: education; service provision; employer liaison; workplace supports; and peer mentors. Study findings inform current and future practice and service delivery, at a clinical, service and system level.
Authors

Clinical Community Specialist, Speech Pathologist
Publication Type
Journal Article
---