2019 THC Seed Grant and Fellowship recipients!
Congratulations to all of the successful 2019 THC Seed Grant and Fellowship recipients! THC is thrilled to be supporting bold ideas that can translate into better solutions.
Clinical Fellowships
Clinical Fellowships are an integral part of The Hopkins Centre's approach to embedded models of research that promote continuous, positive relationships and interactions between clinicians, researchers and other key end-users of research. The aim is to develop and maintain a credible exchange of scholarship and knowledge transfer to benefit rehabilitation services and the people who utilise these services. The objectives of Clinical Fellowships are to increase clinician-led research to ensure close links between practice and research, build research capacity and optimise translation opportunities in the area of rehabilitation.


Clinician-Researcher Fellowship in Occupational Therapy
Joint initiative of The Hopkins Centre and the Occupational Therapy Department, Princess Alexandra Hospital, MSHHS
Rebecca Seeney has been appointed to the Fellowship
Close to practice research; skill and confidence building; Clinician-Research model evaluation

Short-term Intensive Clinical Fellowships
Dr Karleigh Kwapil, Neuropsychologist, Project Officer, BIRS Strategic Planning Project, Division of MSHHS
Brooke Wadsworth, Physiotherapist, Spinal Injuries Unit, Division of Rehabilitation, MSHHS


Long-term Clinical Researcher Fellowship
Clare Morgan, Acquired Brain Injury Outreach Service (ABIOS) Speech Pathologist, MSHHS
Seed Grant - round 4
These seed grants are intended to support the establishment and conduct of interdisciplinary research that promotes applied research on priority issues and improvements relevant to disability and rehabilitation clinical practice, service delivery and systems. Seed grants provide funding to support interdisciplinary, start-up research; pilot work; translation of research; or the progress and/or upscaling of existing research, with the expectation that interdisciplinary teams will consolidate collaborations that may lead to further research and funding opportunities and/or achieve specific practice or service delivery impacts.
Dr Gary Allen, et al. Supporting ethical inclusion of people with acquired disability in research: consumer informed approaches.
Dr Kelly Clanchy, et al. Evaluating the translation of the adapted physical activity program into the TRS: Application of the REAIM framework.
A/Prof Saras Henderson, et al. Clinicians' views on the facilitators and barriers that influence the provision of persistent pain management to refugees attending the Persistent Pain Clinic at PAH, including their need for cultural competence training

Projects to commence in 2019
Dr Daniel Harvie, et al. Virtual reality as a novel therapeutic tool in tertiary persistent pain clinics: A patient perspective.
Dr Ali Lakhani, et al. Is increased community participation associated with favourable mental health outcomes among people with spinal cord injury?


Stay tuned to hear more about these projects and check out our projects page to read more about the project aim, objective, expected outcomes and impact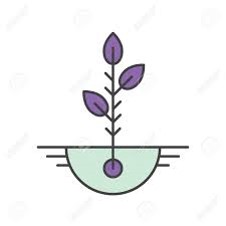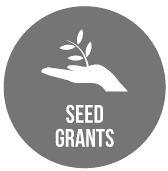 Tags: Awards, Seed Grants, Fellowship
Related Articles
Comments