Beyond the Waves, New Horizons for Rehabilitation
Hopkins Centre researchers Dr Camila Shirota, Dr Tenelle Hodson and collaborator Alex Thompson, presented at the recent forum - Beyond the waves, new horizons for rehabilitation. The forum was hosted by Qld Rehabilitation Clinical Network and was a showcase of innovative models of care and the future of rehabilitation. More than 160 people attended the event, including participants from medical, nursing, allied health, consumers, research and affiliated staff from a variety of organisations (in Qld and NSW) with an interest in rehabilitation.
Dr Camila Shirota presented 'Implementation of Technology in Rehabilitation – An Interdisciplinary Perspective' - about key issues relating to implementation of technology in rehabilitation, highlighting that collaboration across rehabilitation stakeholders is critical to ensure that new technologies developed are responsive and acceptable to real rehabilitation challenges.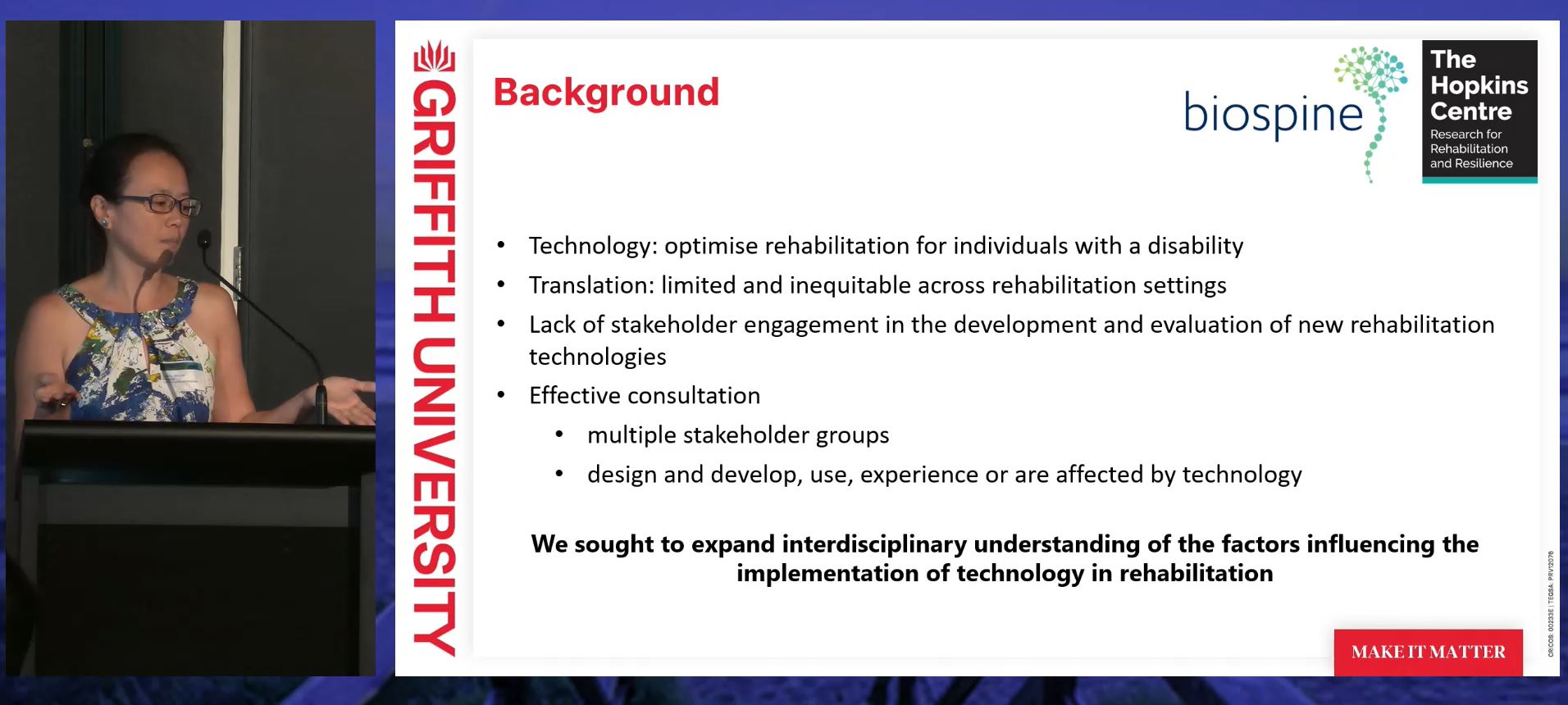 Dr Tenelle Hodson presented on a study which aimed to explore the assistive technology needs of people with disabilities who accessed the HabITec Lab. She presented findings that outline the types of AT wanted by people with disabilities, the types of interventions received through the HabITec Lab, the lab's ability to help people achieve their AT-related goals, and future directions/needs of the lab.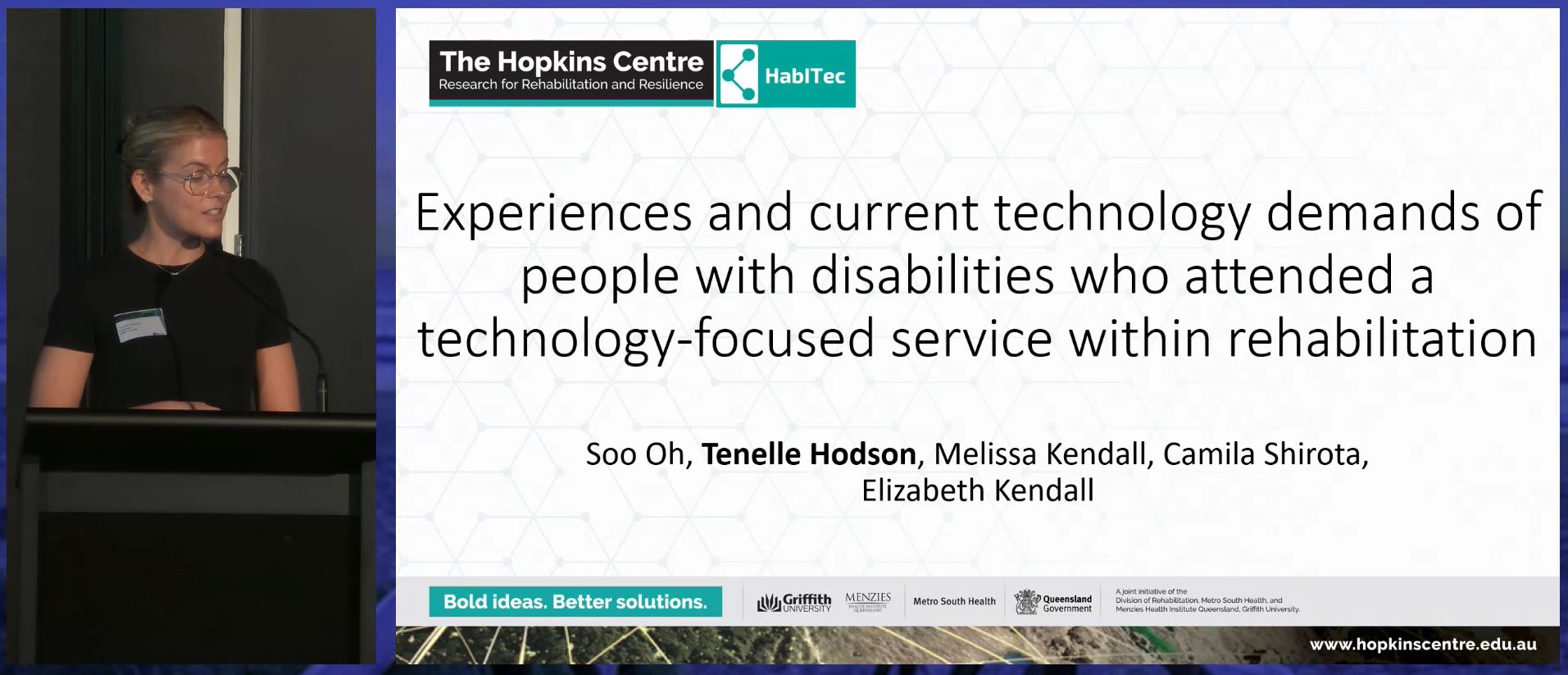 Alex Thompson presented 'Home to Hospital: Digital solutions to capture and reconstruct patients' home environments while in hospital' – about co-designing technologies to optimise the home modification process for patients and clinicians, and a couple of prototypes that have come out of the project.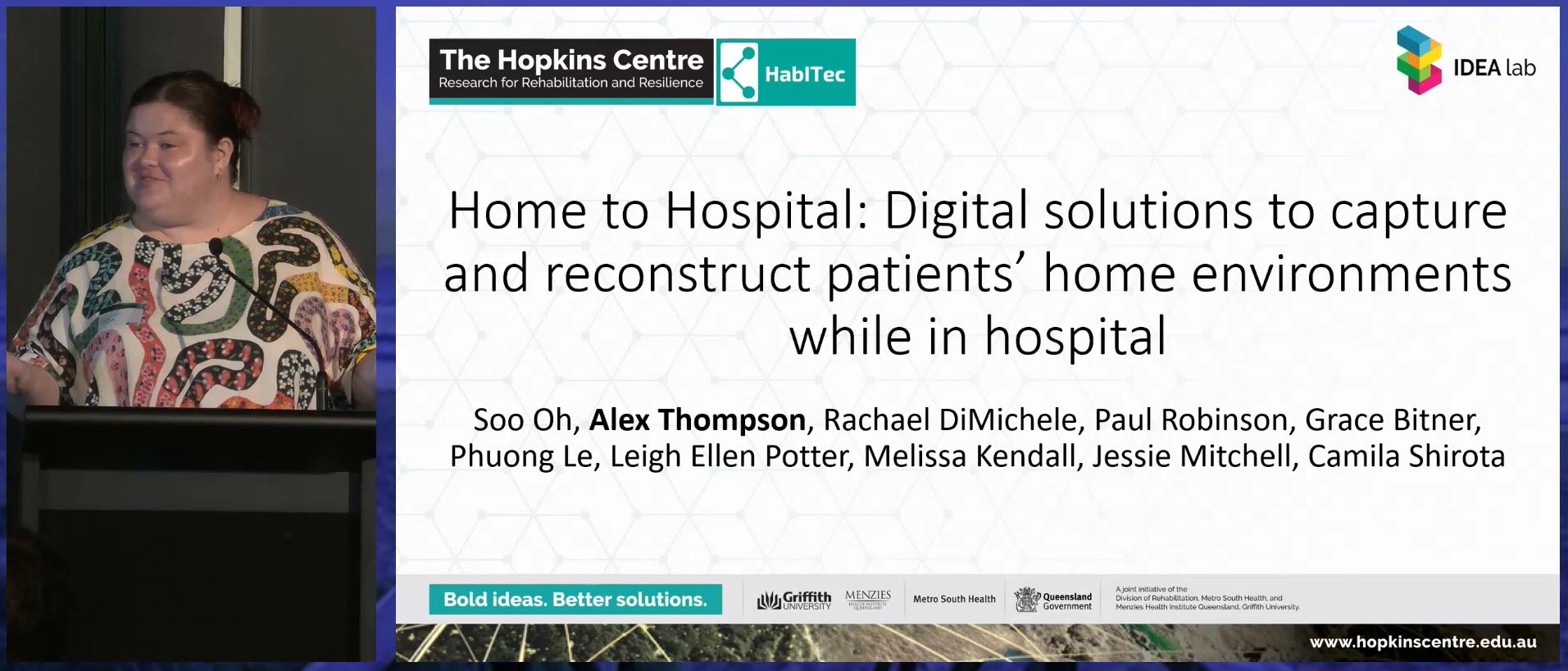 Some of the key take aways from the event and how the Queensland Rehabilitation Clinical Network see these learnings being translated into practice included: interest to implement telehealth options into practice in consultation with consumers, together we can achieve more, and the desire to develop greater connections from hospital to community rehabilitation services to improve continuity across the continuum.
Click here to watch the event recordings (please note: you will be taken to a SharePoint site where you will need to request access).
Comments