Hopkins Hour: Equity and access in rehabilitation and healthcare following brain injury - 28 June, 2023
In this Hopkins Hour, Professor Louise Gustafsson will chair this Hopkins Hour, with Kirsty Laurie presenting her PhD thesis work, followed by a panel discussion. Kirsty's presentation will touch on the topics of access to post-acute rehabilitation and healthcare services for people with ABI, and adequacy and appropriateness of access. She will also discuss the implications of her research.
Please see the attached flyer for further information.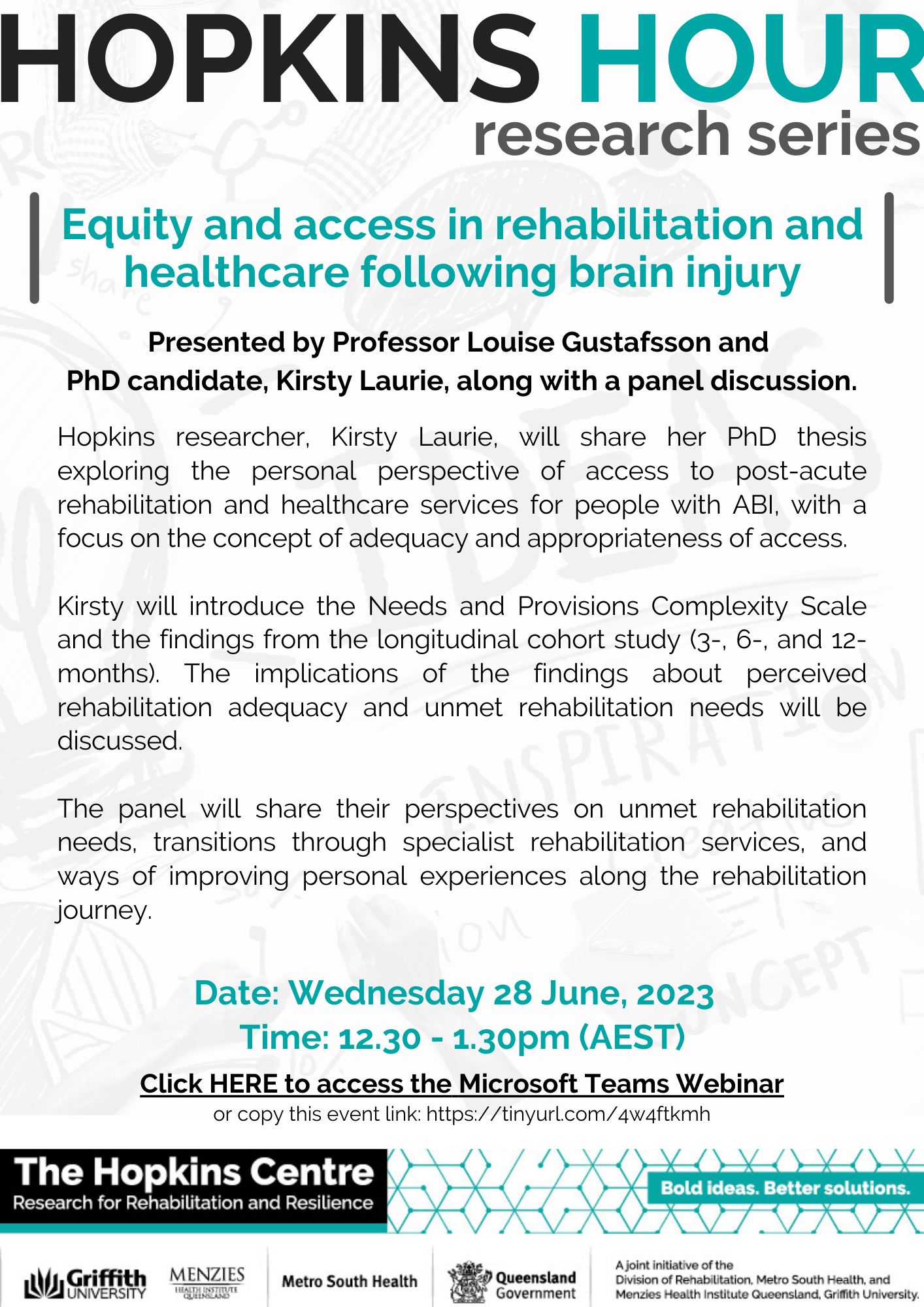 Never miss another Hopkins Centre event by joining our mailing list to stay up to date with all Hopkins Centre news, events & updates.
Tags: Hopkins Hour, Research Updates, TRaCE Project
Related Articles
Comments