Latest Winter 2020 issue: The Advocate magazine featuring The Hopkins Centre
Check out the latest edition of the Advocate magazine from our affiliate partner Spinal Life Australia. Click here to view.
This edition is focused on staying connected, safe and healthy in this pandemic environment. Plus a reach out for peer support, with opportunities to become involved in advocacy efforts, and more.
The Hopkins Centre is excited to be featured in the publication with a detailed article about The Dignity Project uncovering the meaning of dignity for people with disability and inviting stories and experiences of dignified and undignified treatment. Visit the Dignity Project website to learn more: http://www.hopkinscentre.edu.au/the-dignity-project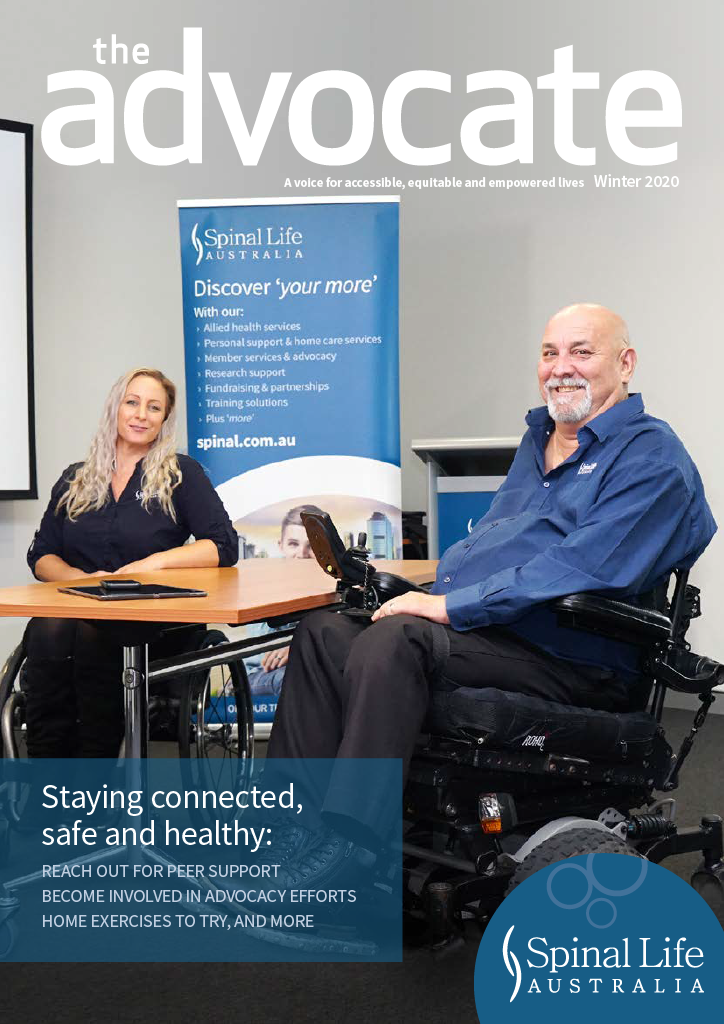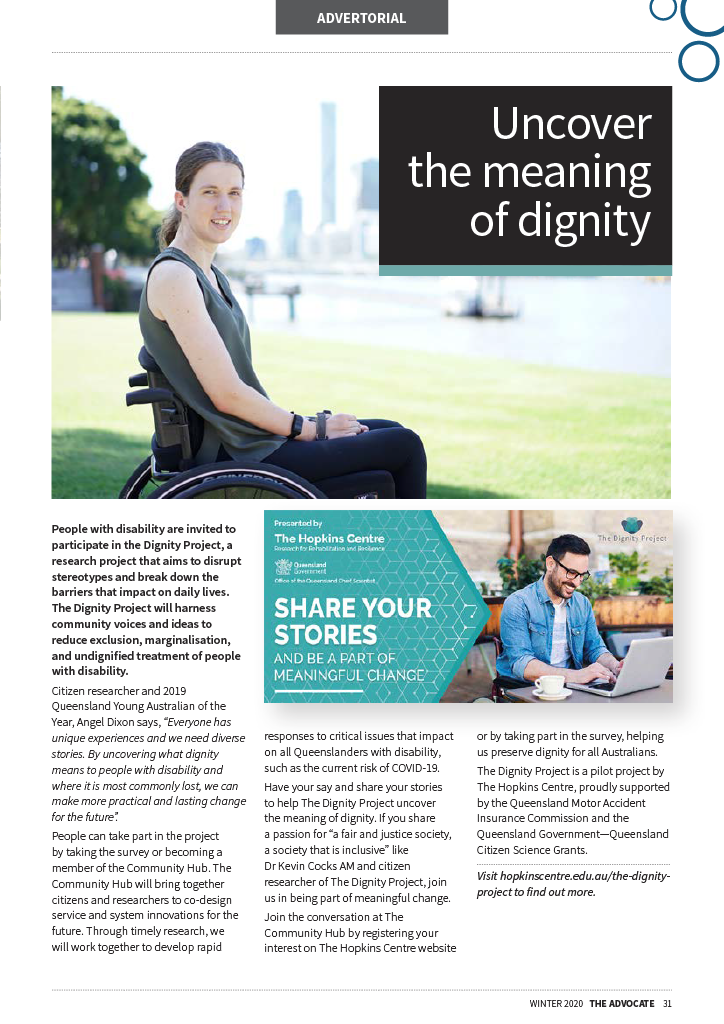 Tags: Dignity, People With Disability, The Dignity Project
Related Articles
Comments