Person-centred care in a digital hospital: observations and perspectives from a specialist rehabilitation setting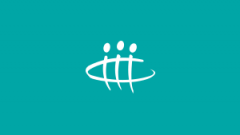 Published 24th January 2019
Letitia Burridge, Michele Foster, Rachel Jones, Timothy Geraghty, Sridhar Atresh. pg 529.
Australian Health Review is the journal of the Australian Healthcare and Hospitals Association (AHHA), Australia's national peak body for public health care providers.
We are a national voice for public healthcare, advocating our vision for an effective, innovative and sustainable health system where all Australians have equitable access to healthcare of the highest standard when andwhere they need it. We inform, advocate and influence health debate and policy development by undertaking and promoting research, highlighting evidence-informed practice, and effectively communicating issues and ideas.
Our membership includes state health departments, Local Hospital Networks and public hospitals, community health services, Primary Health Networks and primary healthcare providers, aged care and allied health providers, health-related businesses, universities, individual health professionals and academics. As such, we are uniquely placed to be an independent, national voice for universal high quality healthcare to benefit the whole community.
Membership
Membership of AHHA is open to any organisation whose aims or activities are connected with:
the provision of hospital or healthcare services
the improvement of healthcare, or
‡the supply of goods and services to hospitals or
healthcare services
Universities or other educational organisations that offer courses of education and/or research in relevant healthcare related feilds and individuals who are practitioners, employees within a relevant health feild or students in a relevant feild of health-related study are also welcome to join AHHA.
In addition to membership of the AHHA, organisations such as universities and institutes conducting health system research can become members of AHHA through the Deeble Institute for Health Policy Research. Deeble Institute membership confers similar benefits to AHHA membership along with the opportunity to influence and participate in research activities of the Institute.

For further details on becoming a member of the AHHA including fees and specific member benefits for each membership type, please visit our website at ahha.asn.au/membership.
Authors

Professor and Deputy Director

Director, Queensland Spinal Cord Injury Service

Fill out your details to request the publication be emailed to you.
Publication Type
Journal Article
---