THC Seed Funding - Round 6 Expressions of Interest - POSTPONED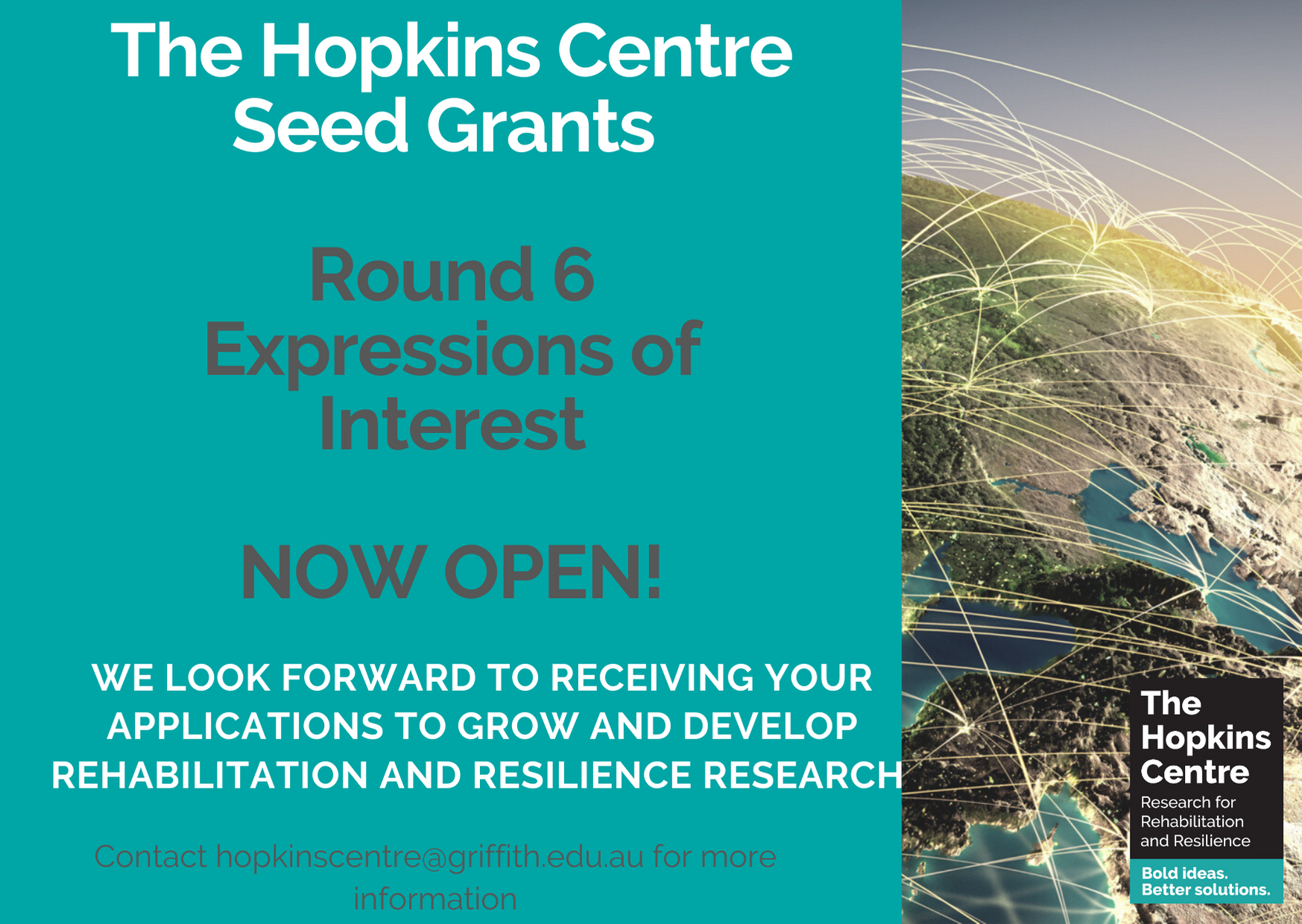 The Hopkins Centre is pleased to announce its 6th Round of Seed Funding are NOW OPEN!
Please review the seed funding application guideline to check your eligibility, governance and process. We look forward to working with you on these applications to grow and develop rehabilitation and resilience research.
This is now the sixith round of seed funding from The Hopkins Centre Translational Research Grants. These seed grants are intended to support the establishment and conduct of interdisciplinary research that promotes applied research on priority issues and improvements relevant to disability and rehabilitation clinical practice, service delivery and systems. Seed grants provide funding to support interdisciplinary, start-up research; pilot work; translation of research; or the progress and/or upscaling of existing research, with the expectation that interdisciplinary teams will consolidate collaborations that may lead to further research and funding opportunities and/or achieve specific practice or service delivery impacts.
Please refer to the attached Application Guidelines for further information on priority areas, eligibilty and condition of award.
Submit your Expression of Interest Form to hopkinscentre@griffith.edu.au by 5.00pm, 20 April 2020.

Key Dates:
18 March 2020: Calls for EOI
20 April 2020: Closing date for EOI
1 May 2020: Call for Full Submissions
28 May 2020: Closing date for Full Submissions
June 2020: Panel Assessment
30 June 2020: Announcement of Successful Applicants
June – Dec 2020: Project Agreements; Ethics/Governance Submissions
January 2021: Projects Commence

Further information
For all research project questions, please contact Prof Michele Foster at michele.foster@griffith.edu.au. All administrative questions please contact Research Support Team at hopkinscentre@griffith.edu.au.
Related Articles
Comments