The International Spinal Cord Injury (InSCI) Project
About the Project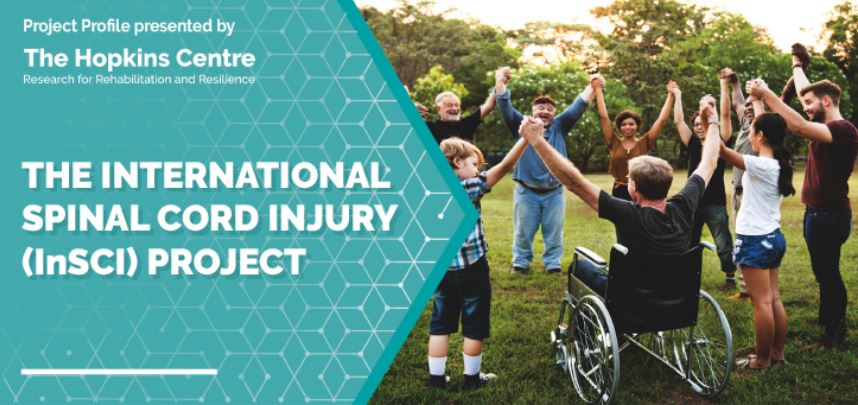 The main aim of the InSCI survey is to identify and understand factors that are related to functioning, health, and wellbeing of people with spinal cord injury (SCI) within and across countries. Data collection and analysis of the lived experience of people with SCI and the relevant health and rehabilitation systems will provide critical information to inform health, rehabilitation and social policy and planning.

Click here to download Project Flyer
InSCI project update - September 2022
The International Spinal Cord Injury (InSCI) project is part of a wider World Health Organization (WHO) project, established in 2014 as part of the WHO's Global Action Disability Plan which aimed for better health for all people with disability. The project is a survey for community-dwelling persons with spinal cord injury (SCI) who have been discharged from a rehabilitation facility for at least 12 months.
1579 people with spinal cord injury completed the first round of the community survey in 2018. Several recent publications from this first round detail the lived experiences, drivers of quality of life, employment landscape and factors relating to being employed for people with SCI. Translation work from the first round has also been completed including focus groups to gather ideas from people with SCI about how to translate key findings into meaningful actions. Other translation work remains ongoing and together with the findings aims to help shape and improve policy and service delivery design for people with SCI.
Current planning and development are underway for another iteration of the project for 2023, as the next phase for capturing regular and ongoing information about health, wellbeing, functioning and lived experiences of people with SCI.
---
View All Researchers
Researchers

Professor and Deputy Director