Evidence-based Practice & Community Supports
Policy and systems that deliver fairness and equity
Major reforms in disability policy and significant advancements in design and discovery in rehabilitation practices and disability service delivery have emerged alongside aspirational discourses about improved system performance, equity of access, better outcomes and empowered consumers. This is a complex and challenging environment for decision-making, informed consent and fairness, and requires continued scrutiny.
This research stream brings together an alliance of social science, health science, policy, legal and human rights experts to address the critical questions arising in relation to discoveries, designs and decisions in disability and rehabilitation policies, services and practices. Its focus is to embed a robust interdisciplinary and translational research culture and to develop research capacity with the purpose of targeting system performance and outcomes.
Access & Service Transitions
The purpose of this portfolio is to examine the structural, organisational and personal dimensions and determinants of access to health, disability and rehabilitation services for populations with complex needs arising from sudden onset events and acquired disability. Read more about our TRaCE project.
Click here to download project flyer
Financing & Governance of Lifetime Care
The purpose of this portfolio is to examine disability policy and system reforms through diverse conceptual frameworks, including policy analysis frameworks and socio-legal and rights frameworks to ascertain how reforms get translated through the various administrative, organisational and practice tiers, and to critically examine the administrative, practice and equity impacts.
Delivery Systems and Evaluation
The purpose of this portfolio is to undertake delivery analysis and evaluations of innovative service models in disability and rehabilitation to examine the factors that facilitate and/or hinder implementation, the contextual factors that distinguish how models work in practice from multiple end-user perspectives, and the effectiveness and/or extent to which new models achieve intended objectives.


Research Stream Leaders:
Academic Lead: Clinical Lead:
Professor Michele Foster Karleigh Kwapil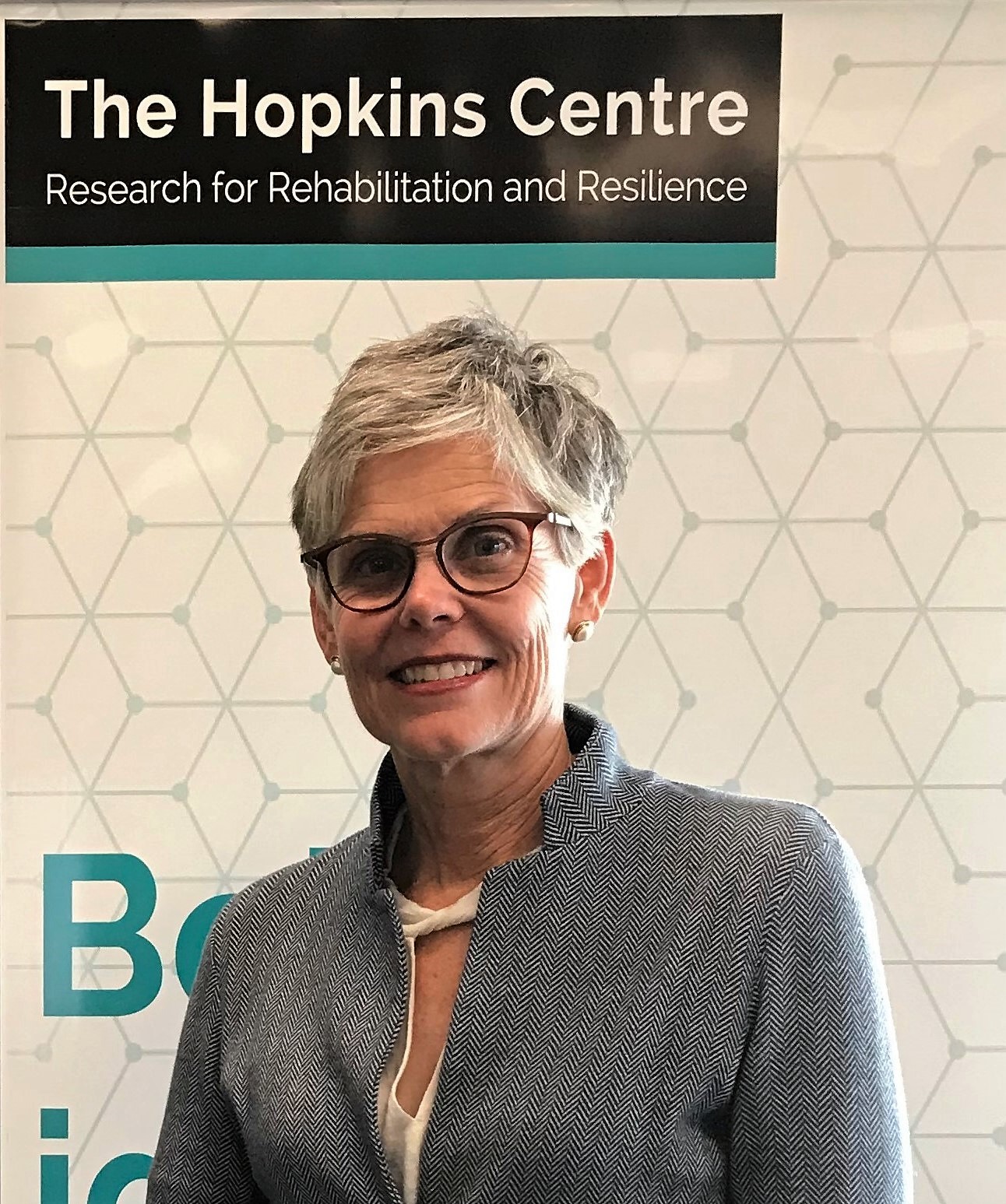 Contact them at hopkinscentre@griffith.edu.au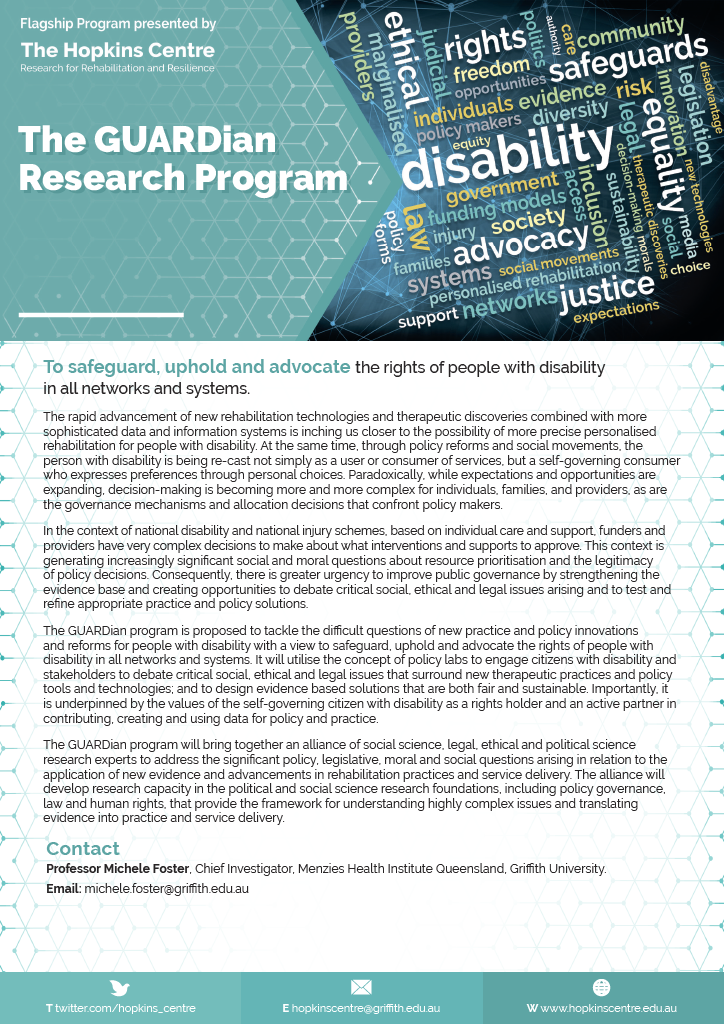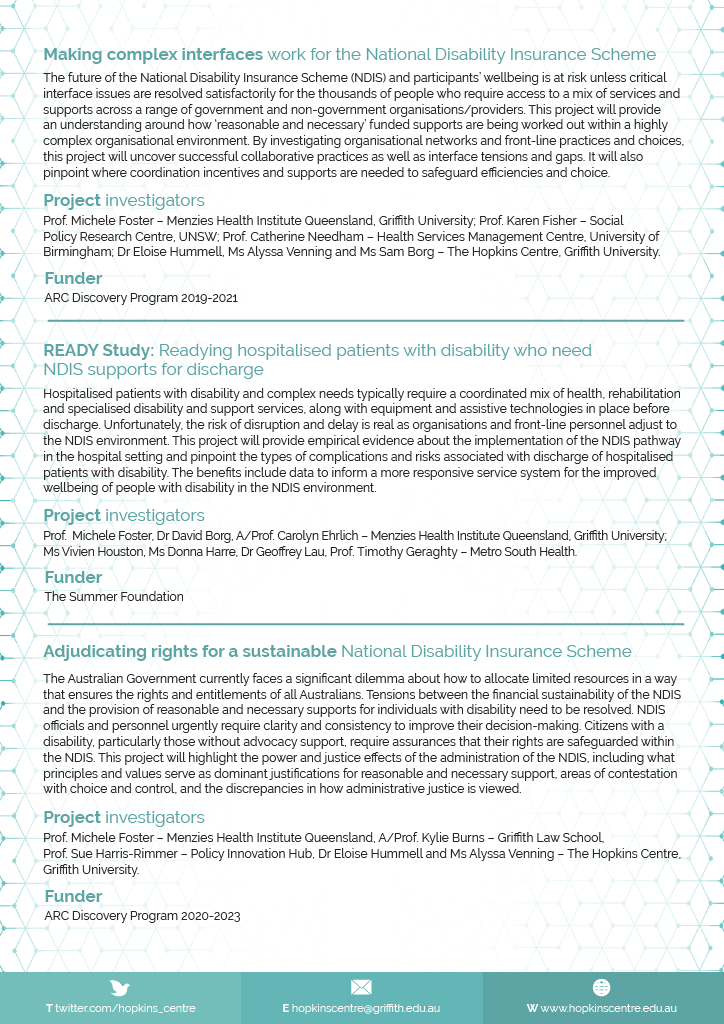 ---
Featured People
Professor and Deputy Director

Clinical Psychologist & Neuropsychologist